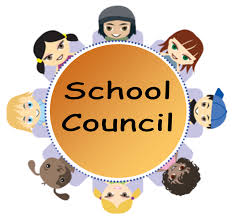 On Tuesday, September 26th at 7:00 p.m. we will have an election to establish a new Catholic School Council for St. John Paul II CES.  The members of the Catholic School Council play a vital role in the educational system of Ontario. They provide a forum through which parents and other members of school communities can contribute to improving student achievement and school performance.
The role of a Council Member is to:
Be part of an advisory body of parents which will give the Principal input and advice on school matters
Place the overall interests of the school and of students' first
Attend and participate in Council Meetings
Participate in information and/or training programs
Act as a link between the School Council and the community
Encourage the participation of all parents and individuals within the school community
Seek to reach consensus in the decision-making processes of the Council, Reg. 612
The requirements of a Parent Representative on the Catholic School Council are:
Parent Representatives MUST have a child enrolled in the school;
Nominees SHOULD be present for the election on Tuesday, September 26th;
Nominations WILL be accepted from the floor.
Please join us Tuesday, September 26th for our Catholic School Council election. We will gather in the staff room on the main floor at 7:00 p.m.